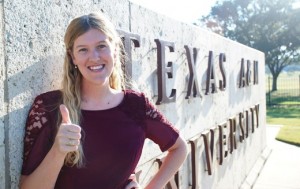 Whom It May Concern:
The Fort Bend County A&M Club is pleased to announce we are now accepting applications for our 2018 scholarships.  The scholarships are open to residents of Fort Bend County that graduated from high school in 2018 and who will be attending the College Station campus of Texas A&M University.  Each scholarship will be in the amount of $2,000, paid in the spring and fall semesters of 2019.
Application must be postmarked no later than Thursday, June 30, 2018 to be considered.  Incomplete applications will not be accepted.  Qualified applicants may be contacted for an interview.  Recipients will be notified of award before January 2019.
2018 Scholarship Application (PDF)
Mail applications to:
Fort Bend County A&M Club
Attn:  Scholarship
PO Box 16684
Sugar Land, TX  77496
For questions regarding the application, please contact us via email at information@fortbendags.com .
Gig'em!
Chip Thiel '00
President
Ft. Bend County A&M Club